The Go Slow Fast
Stop • Fast • Listen
To be with the Earth
– Between Aug 31–3 Sept –
If you would like to join a global fast, please read on
From 31st August to 3rd of September, 17 trained vision fast guides will fast these four days in the wilderness or natural spaces known to them, from Siberia to South Africa, Europe and North America to listen deeply into what in this time the Earth* is expressing. It is a conversation with life, Earth, our partner. They are not in action to save anyone or anything, be only with their own story or for any specific outcome, but simply to listen, look and learn from the intention just to be in partnership with the Earth.
If you feel connected, resonant with this, please join us within these days however you can. The Go-Slow Fast is suggesting a 12–24 hour abstinence from food to mark this time, spending some or all of the time in a natural environment, alone without distractions, listening.
___________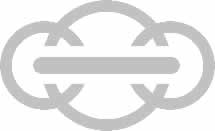 Ball-Catch Fast
– Call for VF Guides 30 Aug - 5 Sept 2020
"As long as you catch what you have thrown yourself,
it´s all skill and gain you can do without -;
only when of a sudden, you become the catcher of a ball the eternal co-player
threw towards your center,
an accurate and skilful trajectory in one of these arches
of God´s vast bridge-building:
only then is ability to catch an acquirement -
not yours; but the world's…"
(Excerpt from Rilke)
The Ball-Catch is a fast for listening, looking and learning with the Earth
in attempt to "catch the ball of the eternal co-player".