WAY OF COUNCIL
WAY OF THE C I R C L E

Social components for actualising co-operative relations in partnerships of leadership,
trust, truth & transparency
Ancient and modern tools for restoring the village
Facilitation for groups and individuals
ONLINE

Natural Foundations in
Circle Practice
New dates coming
10 hours over 5 weeks with peer and self-organised sessions between
Explore and learn how to facilitate council circles, online/offline
Part introduction to
Circle/Council training
Experiential learning: tuition from 19 years leading council practice
Further information –
Contact Isabel here: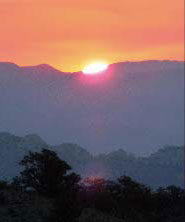 ––––––––––––––––––––––––
Advisory sessions
If you or your relationship, partnership or organisation are experiencing stress and communication challenges as result of the the current crisis and or isolations – (by donation for those with financial difficulties)
Please register via email, link here >>
–––––––––––––––––––––––––––––
Upcoming Trainings,
Retreats and Events
FEEDBACK
Intro Training – The Male Journey UK
Question:

1. What was the best thing about the training?

Responses:

MH: Difficult to pick out one thing as the whole package was really good. But probably the highlight was the way the group gelled together and the high levels of trust that enabled us to do some profound work together.
SL: The best thing about the training was the power of ...
–––––––––––––––––––––––––––
An area bounded by a single curved line every point of which is equally distant from the centre